The Ridgeway
This is the Ridgeway Walk Page. It features an interactive map that is intended to help anyone planning a hike along the walk to plan the each days walking. To this end the path is clearly marked with alternating red and orange sections. Each section is 2 miles long.
Planning a walk on the Ridgeway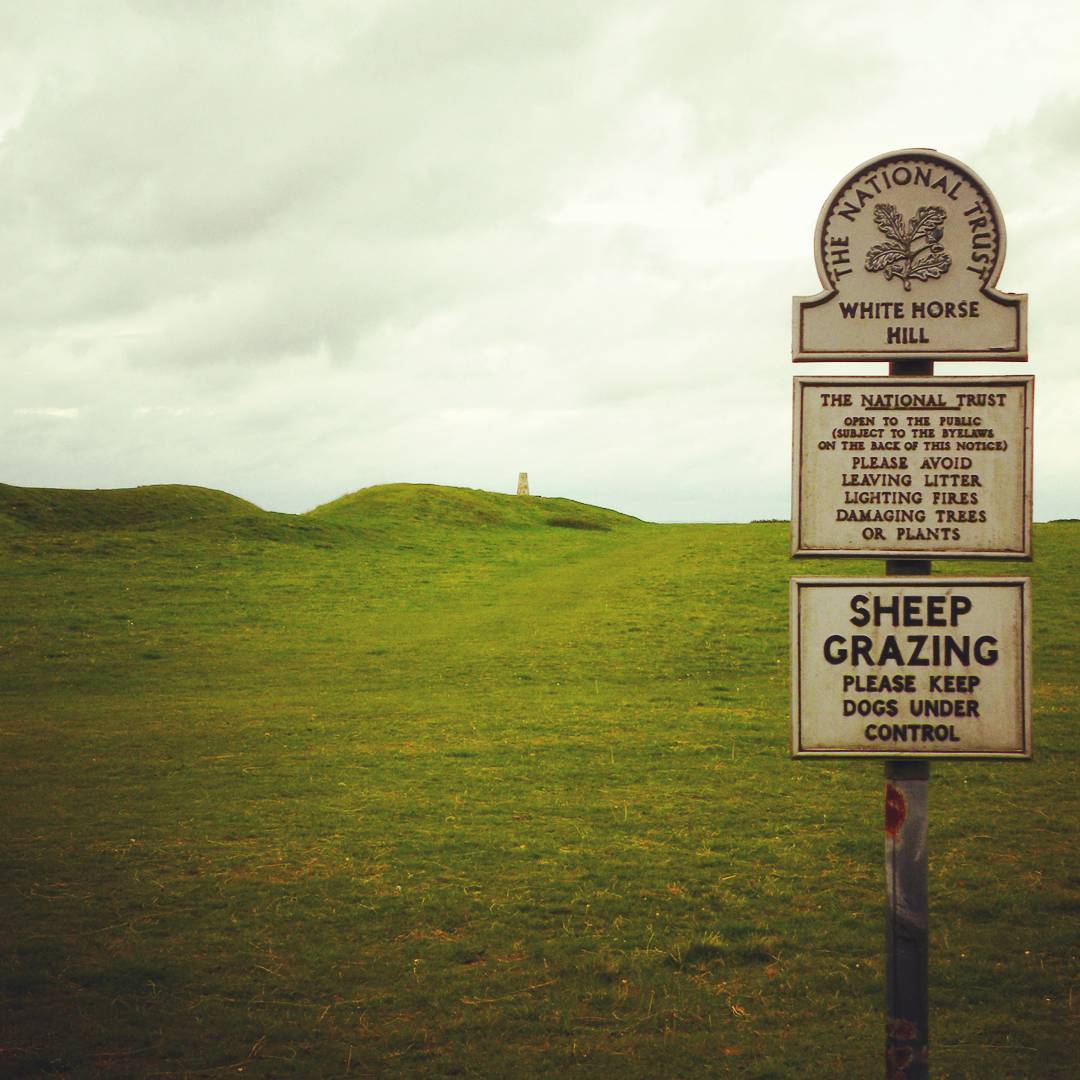 The Ridgeway Trail starts in Overton Hill near East Kennett, south of Swindon, and ends at Ivinghoe Beacon near Tring. Most people choose to walk this direction, which has the advantage of keeping the prevailing wind at your back. The total distance covers 87 miles and mostly follows an ancient chalk ridge route used by prehistoric man. Much of the trail is on a well defined broad track, though there are often opportunities to deviate from this track and follow narrower, less defined trails alongside the track. The starting point of the Ridgeway Trail is best reached by getting the train to Swindon and then a bus or Taxi the remaining 11 miles to West or East Kennett. At the far end Ivinghoe Beacon is close to Tring, which has a train station that connects to Euston station in London.
Standard Sections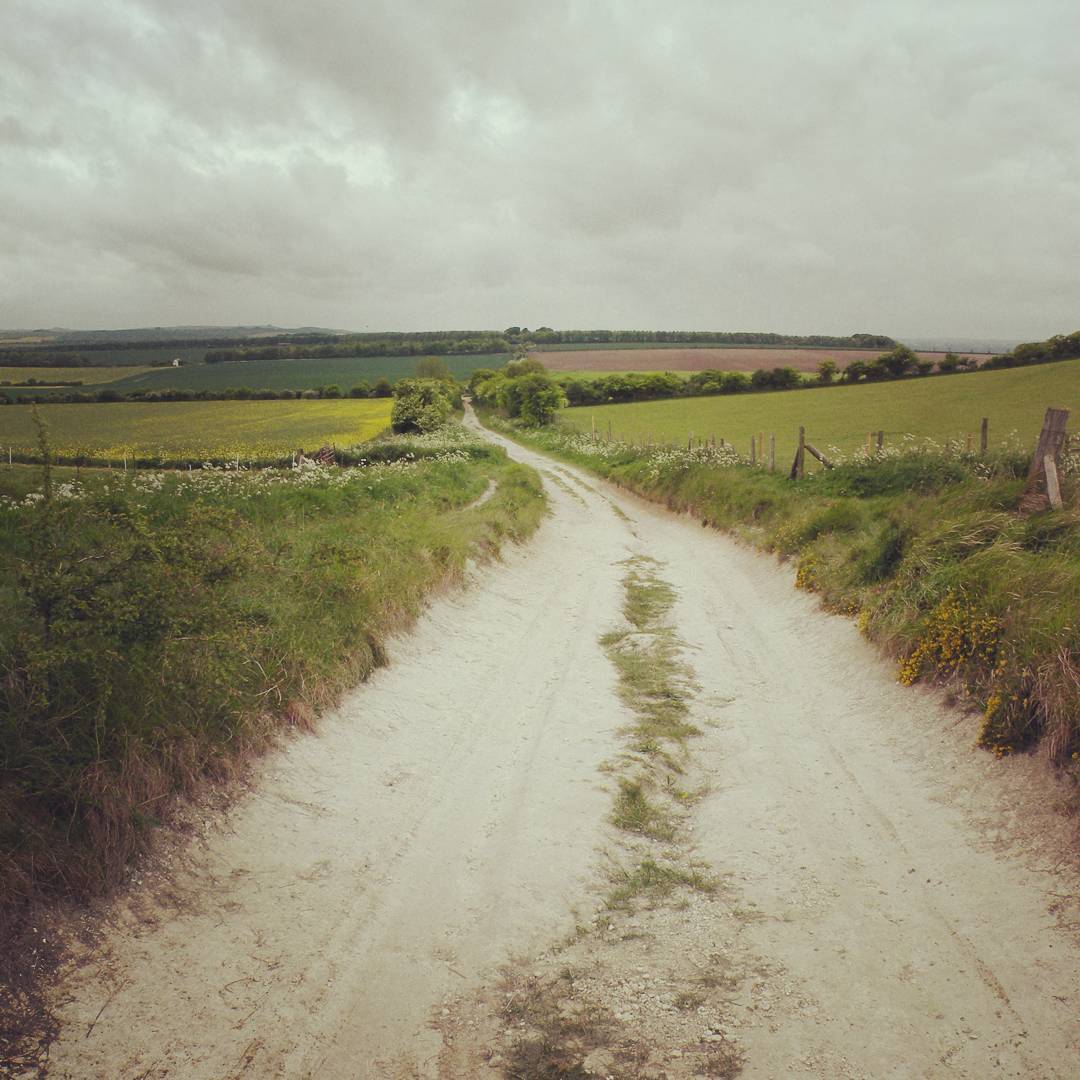 The trail is typically divided into the following sections, each section representing a day's walking. There is obviously no obligation to stick to this breakdown, and with this in mind the map below indicates the trail in two mile sections (alternating red and orange lines). This allows you to quickly choose a day's walking by counting sections up to the distance you feel comfortable with. This will depend on the type of terrain, but the Ridgeway Trail has the advantage of a broad track for much of it's length so the terrain is typically good.
Overton to Ogbourne St. George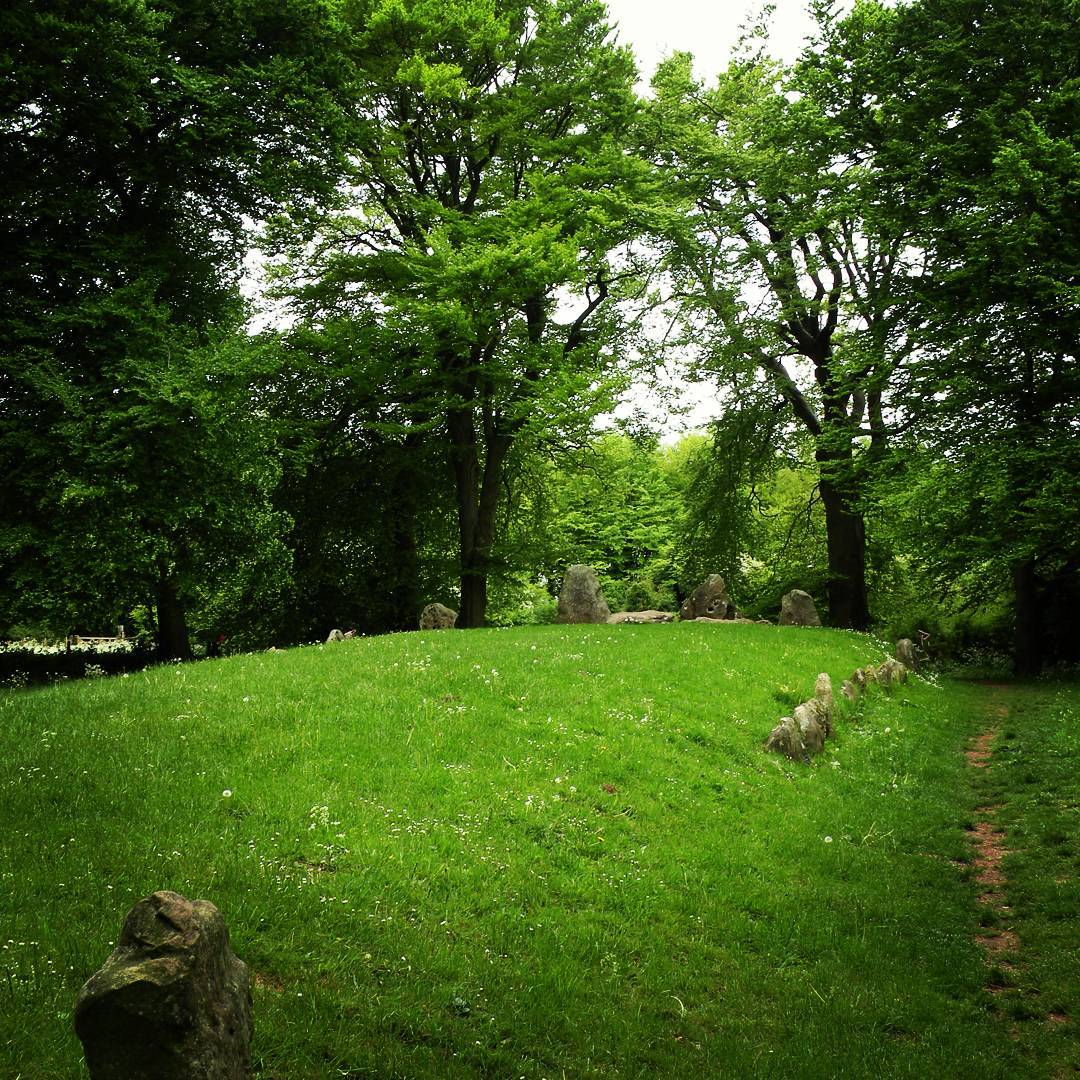 This section covers a distance of 9 miles. It starts with a steady climb and ends with a steady descent. The intervening section along the top (peak marked by a trig. point) gives excellent views of the surrounding countryside, including a couple of viewing points above Marlborough Downs. Cumulative climb heading East: 150. Cumulative climb heading West: 150 Naismith's rule (see below) would peg this at (9/3)hrs + 15 minutes = 3hours 15mins walking time heading East, and the same heading West
Ogbourne St. George to Sparsholt Firs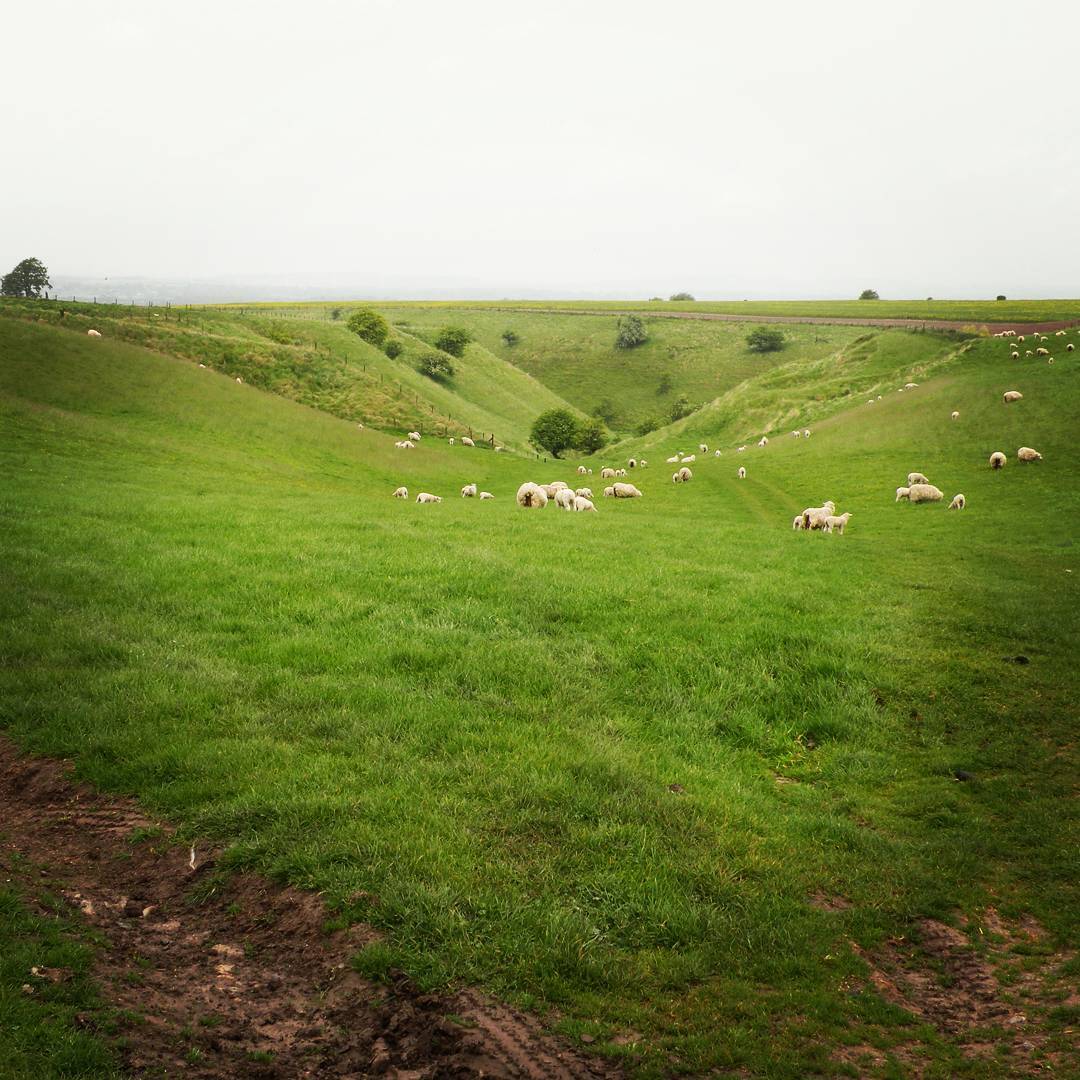 This section is about 15.5 miles. This section includes Liddington Castle and Uffington Castle. The latter is also beside the Uffington White Horse. The section starts with a climb of 110m to Liddington Castle where there is a trig point. After this there is a certain amount of up and down, but no single climb more than about 40m. Just beyond the B4000 down to Ashbury there is also Wayland's Smithy, an excellent Neolithic chambered long barrow. Plenty of villages at the foot of the ridge offer accomodation and will require a steep climb to regain the height the next day. Cumulative climb heading East: 370m. Cumulative climb heading West: 320m Naismith's rule (see below) would peg this at (15.5/3)hrs + 37 minutes = 5hours 47mins walking time heading East and 5hours 42 minutes heading West
Sparsholt Firs to Streatley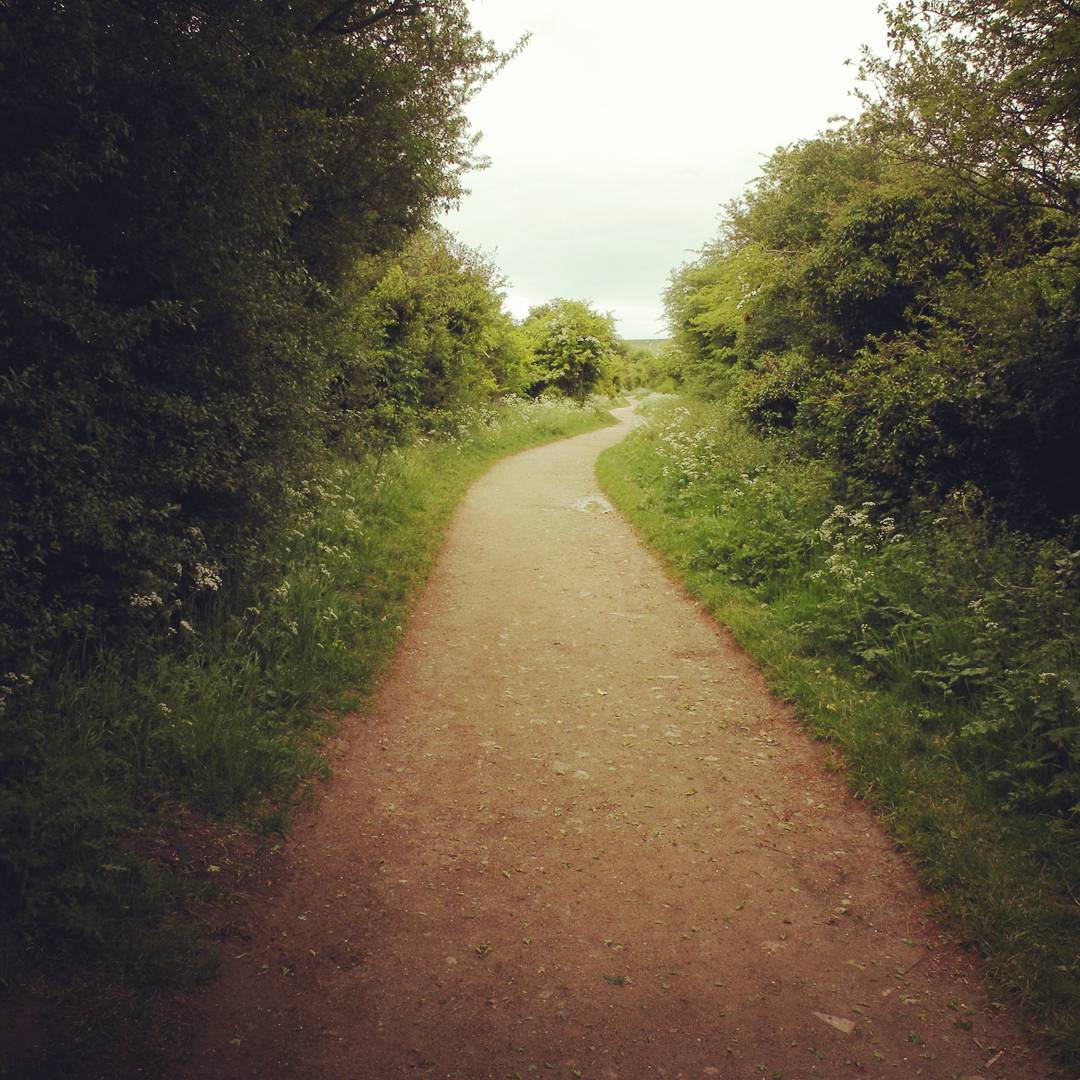 This section is 17.5 miles. It is mainly downhill to Steatley, with one real uphill section climbing about 80m to the top of Charlbury Hill. The early stages of the walk feature Crowhole Bottom and the Devil's Punchbowl, followed shortly by Letcombe Castle. A more recent addition of a monument to Baron Wantage turns up further on. There are plenty of equestrian reminders in the area too, with gallops and jumps found along this and the preceeding sections. Cumulative climb heading East: 200m. Cumulative climb heading West: 380m Naismith's rule (see below) would peg this at (17.5/3)hrs+ 20 minutes = 6hours 10 minutes walking time heading East, and 6 hours 28 minutes heading West
Streatley to Watlington Hill Road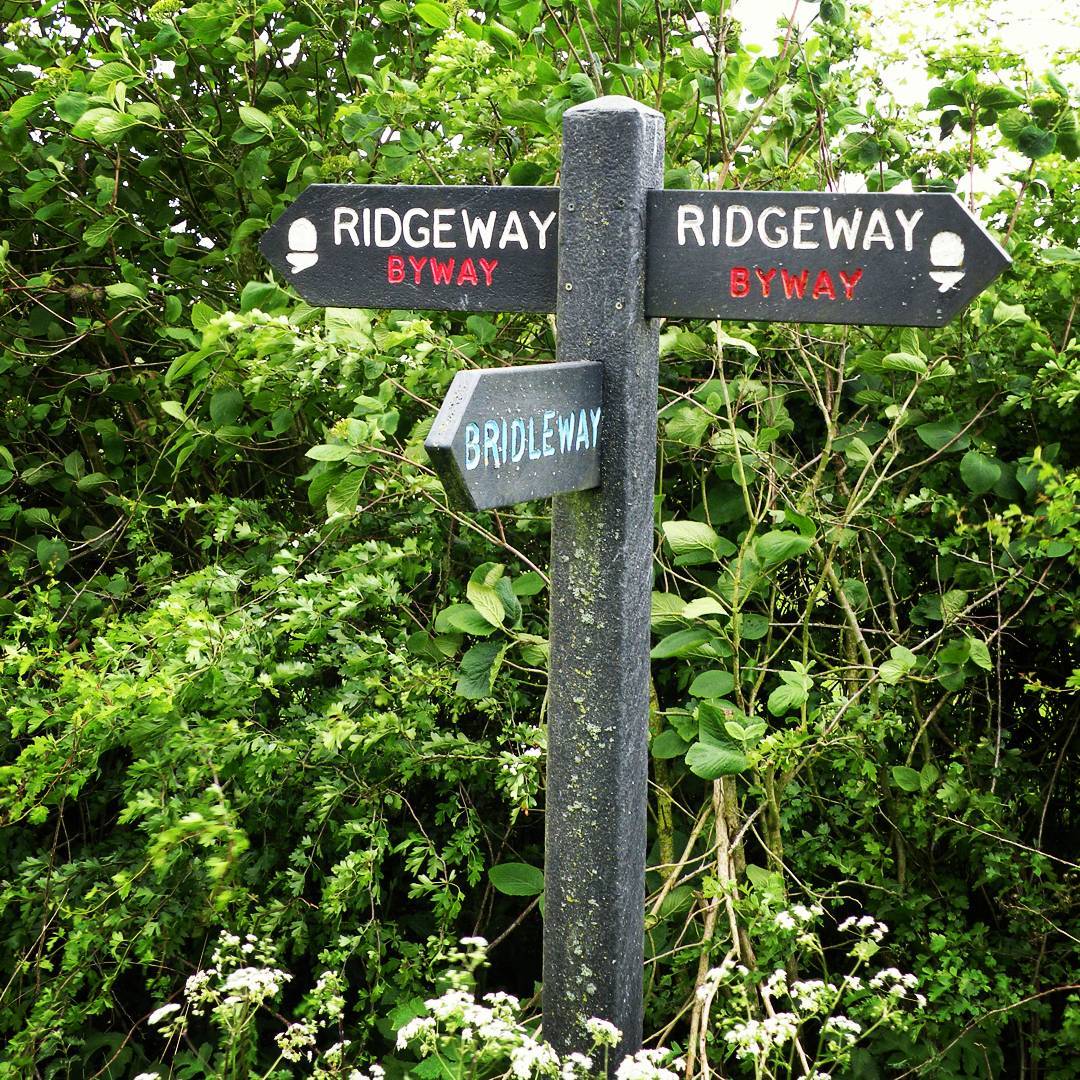 This section is 15 miles. It initially follows the south bank of the Thames as it leaves Streatley, then turns sharply and soon encounters Grim's Ditch (thought to be an Iron Age boundary, rather than a fortification). Here the trail runs through a variety of woodlands following the ditch as far as Nuffield. The trail now passes through woods, fields and Ewelm Park Estate to the outskirts of Watlington. Cumulative climb heading East: 330m. Cumulative climb heading West: 240m Naismith's rule (see below) would peg this at (15/3)hrs+ 33 minutes = 5hours 33 mins walking time heading East, and 5hours 24 minutes heading West
Watlington Hill Road to Wendover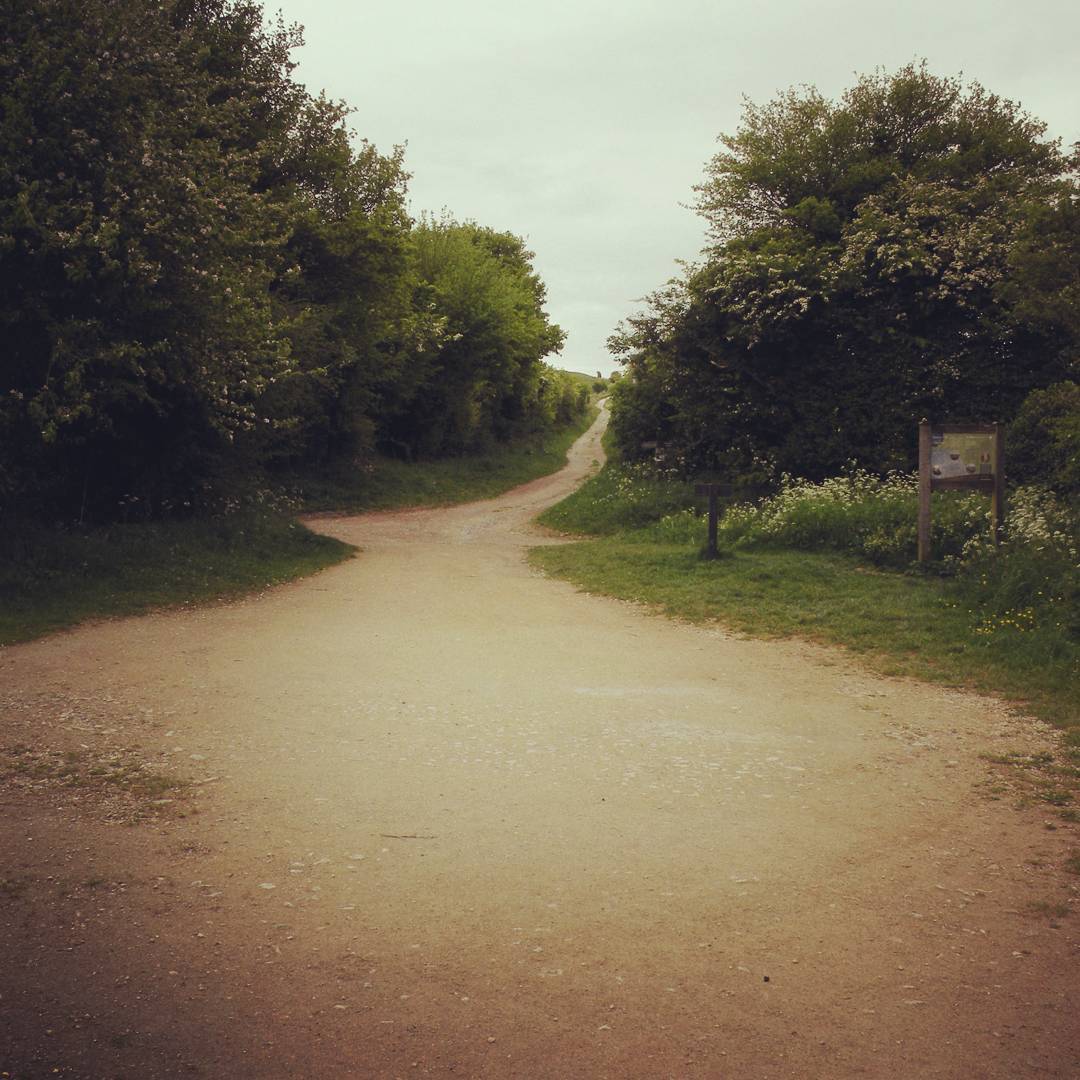 This section is 17 miles. It starts off relatively flat and undulates increasingly as you approach Wendover. The trails passes under the M40 and then on to a ridge that passes between chalk quarries (now filled with water). It then passes through woodland followed by grassland, with 60m gained and then lost again, followed by a sharp 80m gain and drop by Prince's Risborough, and then a 100m climb up Coombe Hilland back down again into Wendover. Cumulative climb heading East: 460m. Cumulative climb heading West: 470m Naismith's rule (see below) would peg this at (17/3)hrs+ 46 minutes = 6hours 26 mins walking time heading East and 6hours 27 minutes heading West
Wendover to Ivinghoe Beacon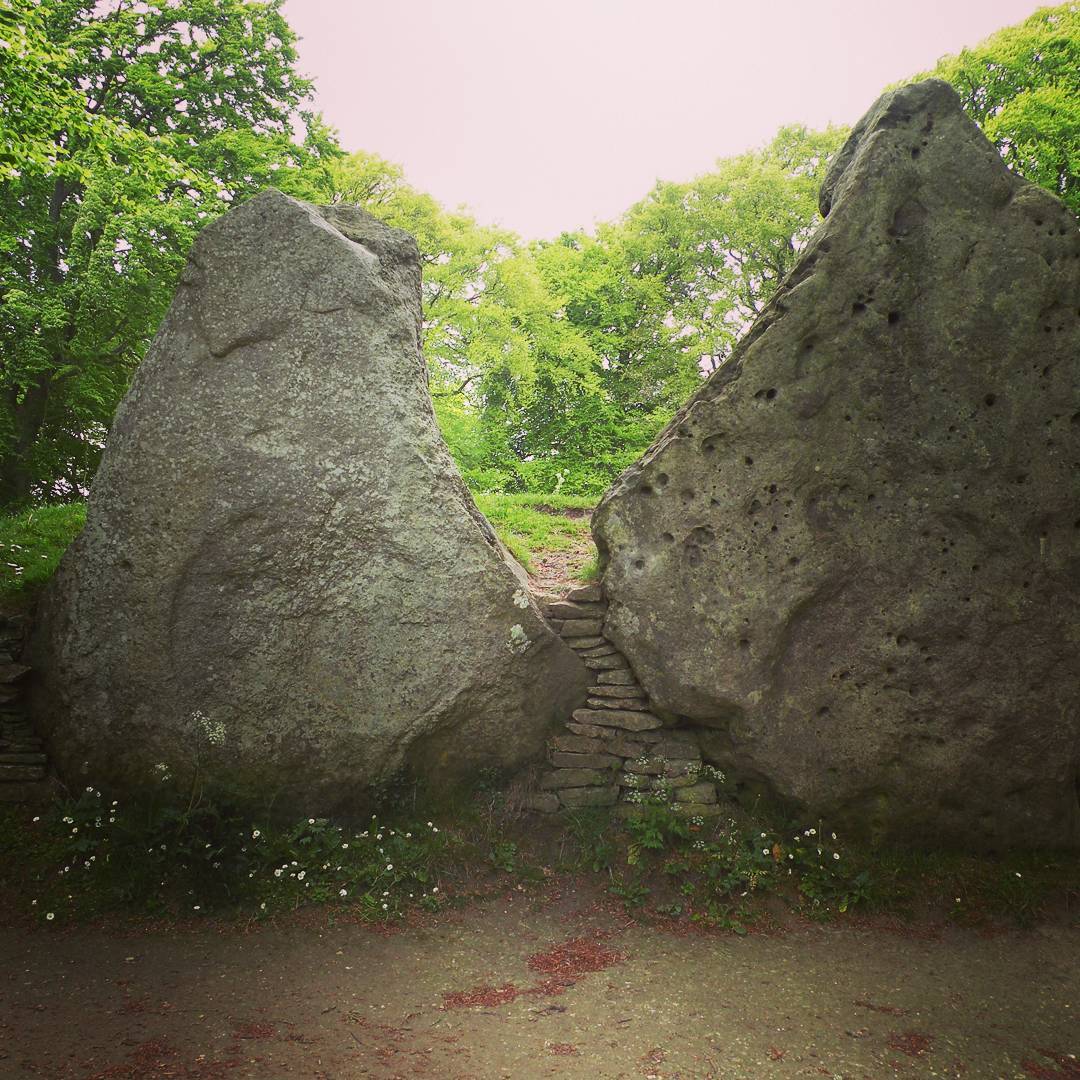 This section is 11.5 miles. It starts with a steep climb up to woodland, which then descends through fields and more woods to Tring Park and the outskirts of Wigginton. The railway line is crossed at Tring Station followed by a climb through fileds and woods to Ivinghoe Beacon and the end of the trail. Cumulative climb heading East: 320m. Cumulative climb heading West: 260m Naismith's rule (see below) would peg this at (11.5/3)hrs + 32 minutes = 4hours 22 mins walking time heading East, and 4hours 16 mins West
Accomodation Having decided how far you want to walk on a given day (taking into account the terrain descriptions given above) the next thing to do is arrange accomodation. Except where the trail passed through or close by villages and towns it is inevitable that you will have to deviate a fair bit from the trail to find a bed for the night. When walking along the ridge there is no shortage of villages a mile or so away as the crow flies, but also down a steep slope that will need to be negatiated the following day to re-join the walk. The best bet is to choose somewhere near your stopping point for the day, check for a suitable B&B in or around the village and when booking ask about transport options to and from the trail.
Bags While the trail is not too hard going it is far more pleasant to leave the heavy lifting to someone else, and a couple of services exist to help in this regard. The going rate seems to be 5 per bag per day. All you need do is provide them with your accomodation itinerary and they will see to it that your bags get picked up in the morning and are waiting for you when you stumble tired into your night's accomodation. Link is provided below.
❮
❯